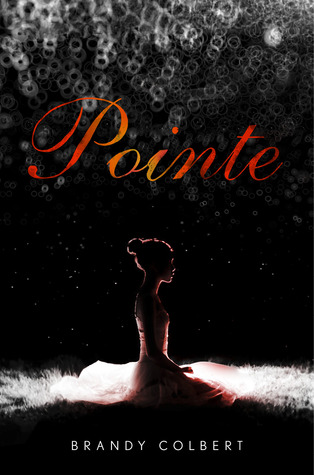 Penguin Books, 2014.
Seventh grade was a really rough year. Theo's secret boyfriend left, just ditched her without saying goodbye, and two weeks later her best friend Donovan vanished. In the following few months Theo fell apart and got sent to this hippie farm where there was loads of therapy but absolutely no dancing allowed. Four years later Theo's got her life together again and both she and her ballet teacher think she might even have the stuff to become a professional dancer. But when Donovan comes home alive everything about Theo's carefully reconstructed world threatens to crumble again. Everything has changed and now Theo's got one huge decision to make.
Brandy Colbert has the adolescent brain nailed. I'm in awe of her voice. Theo brought back to me the gelatinous feeling of the myriad uncertainties of every day and every decision in high school as well as the desperate cravings for things I couldn't — or believed I shouldn't –have. She also managed the unmovable mistaken beliefs and naïveté of a young woman. I was with Theo completely as she desperately fought for control in all the wrong ways.
Colbert not only managed to present an engrossing story, but she managed to give me the impression that I was reading about Theo's entire life with all its myriad complications. And yet, at no point did I find the story confusing. The threads of Theo's life were so convincingly tied that I felt I was in her head.
This is a smart and fascinating read. It's much less of a ballet book than it would seem. It contains many "issues" – anorexia, abduction, statutory rape –but it's not what I'd call an issues book either. It's the story of Theo and how she navigates an extraordinary junior year. One tip: don't start this book late in the day; if you're anything like me you'll be up far too late reading.