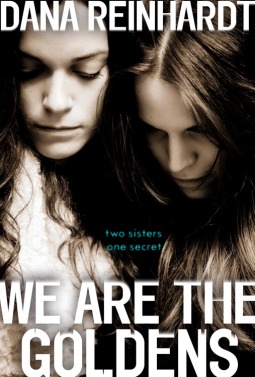 Wendy Lamb Books, 2014.
Nell and Layla were born 17 months apart. They're so close that when she was tiny Nell thought they were one person, Nellayla. Layla is the shining star that Nell looks up to. Nell's used to being in Layla's shadow. But when Nell joins her sister at City Day, she learns that high school is a lot different than she expected and that at school Layla is surprisingly distant.
Soon Nell finds out that Layla's got a big secret, and Layla makes Nell promise not to reveal it. Nell doesn't even dare seek the help of her best friend Felix, who's got issues of his own to cope with. Nell is firmly tied in a net of promises and indecision, and her loyalty is beginning to feel more like betrayal.
This story places the reader in Layla's place as Nell recounts events of the recent past. Readers consider with Nell the questions of loyalty, love, public opinion, and more as Nell and Layla make their way through Nell's freshman year of high school. The second person perspective rubbed me a bit raw in parts, but the characters, especially Nell and Felix, were appealing enough that I could ignore the chafing. The mystery of the book hung over the story and made me want to read faster, if only to know how it would be resolved.
We Are the Goldens is a young adult novel that is true to teenagers. Nell, Layla, and Felix are striving to find their way as increasingly independent teens. They're ruled by hormones and their own concepts of what's right and what's wrong. They're loyal, loving, and foolhardy, constantly weighing what they believe against what they feel. The characters are genuine and flawed. Teen readers will be drawn into this story of morals, emotions, and loyalty.
I read this book courtesy of Net Galley.